Sphere-tool
De Sphere tool kan gebruikt worden voor het maken van bolvormen. Dit kunnen ruimtelijke figuren zijn zoals een bol of een ellipsoïde, maar het kan ook een platte cirkel of ellips zijn.
De bolvorm is direct in de viewport te modelleren en kan dan aangepast worden in de viewport of met de toolproperties (zie afbeelding 1).
In de toolproperties staan alle mogelijkheden voor de bolvorm, zoals de positie, de afmetingen, het aantal vlakken en de UV's. Maar ook het type (Sphere Mode) en het soort polygon waarmee deze gemaakt moet worden (Polygon Type).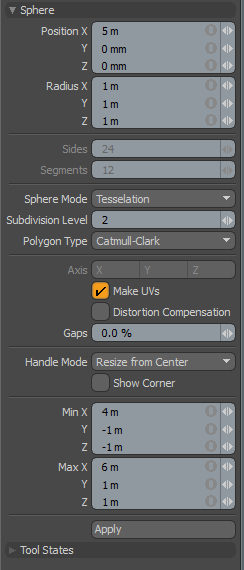 (afbeelding 1)
In afbeelding 2 zie je de verschillende soorten Sphere Modes en Polygon types bij elkaar.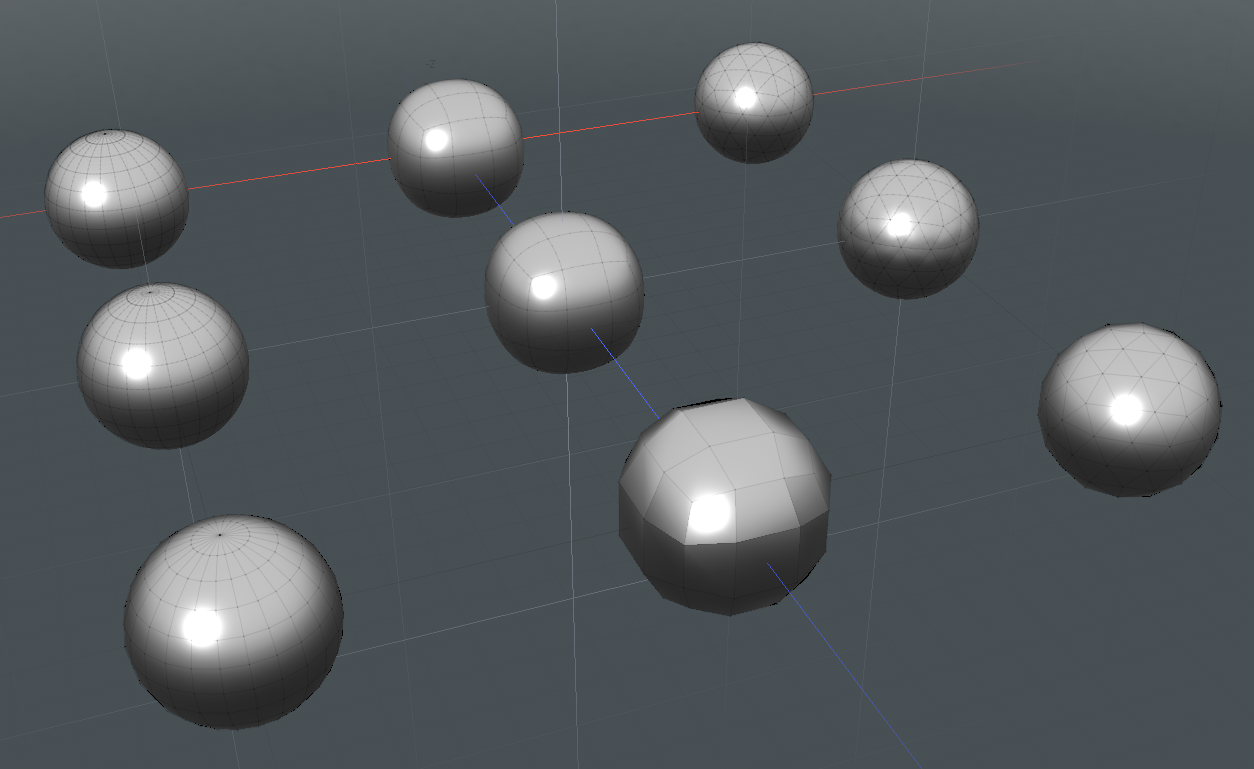 Van links naar rechts: Globe, Quadball, Tesselation
Van boven naar beneden: Catmull-Clark subdivs, Subdivs, Faced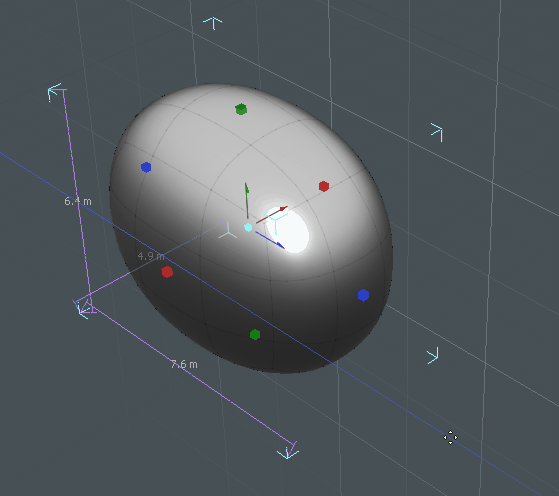 Met de handle mode kan ingesteld worden of een aanpassing alleen een verplaatsing moet zijn, of dat de vervorming vanuit het midden moet plaatsvinden, of alleen aan de kant die je verplaatst.