Topological Morph
Een Morph (map) is een soort Vertex map waarin de verplaatsingen van vertices worden opgeslagen ten opzichte van hun basispositie.
Zodra je twee vormen hebt, die dezelfde polygonen hebben maar wel een andere vorm, zoals in afbeelding 1, dan kun je met behulp van Topological Morph, automatisch een morph map laten maken die het verschil tussen beide vormen weergeeft.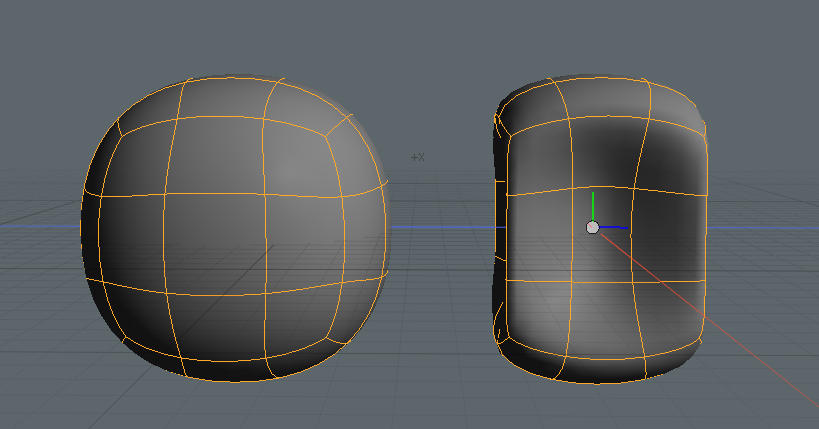 Afbeelding 1: geen vervorming (0% morph)
Na het maken van een morph map, kan deze met een morph deformer worden toegevoegd op het object dat nog de basispositie heeft. Het resultaat is een object dat er net zo uitziet als de vervormde versie, maar met een extra optie, namelijk dat deze vervorming geanimeerd kan worden.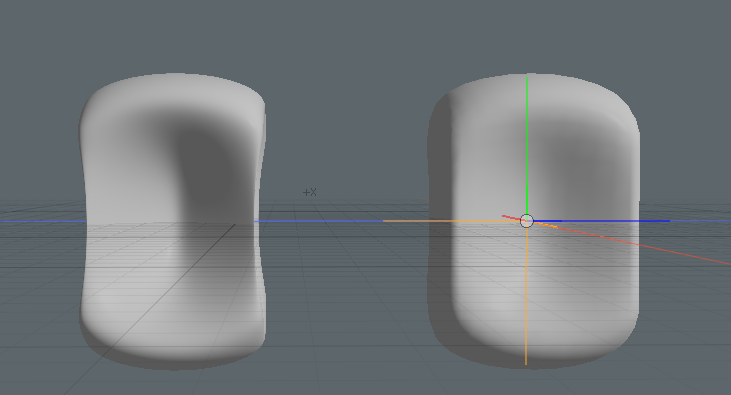 Afbeelding 2: 140% morph
De vervorming kan procentueel toegepast worden. Hierbij is 0% de basisvorm en 100% de volledige vorm. Het is echter ook mogelijk om hogere waardes of zelfs negatieve waardes in te voeren. Hierdoor wordt de vervorming nog sterker of zelfs omgekeerd.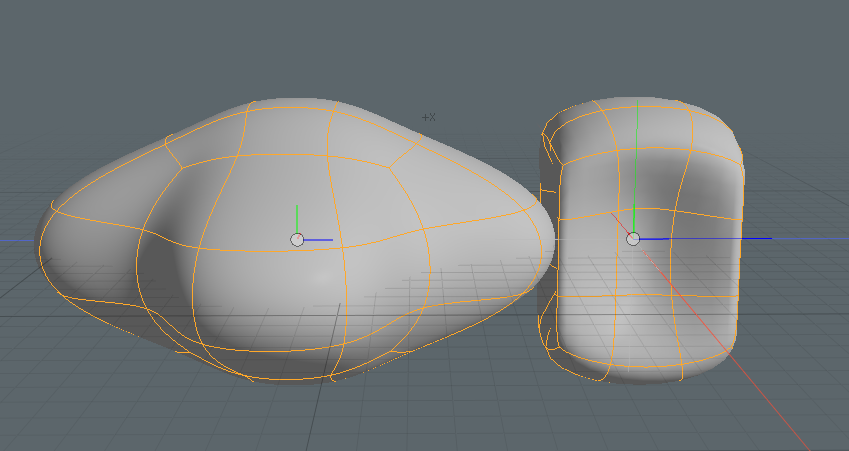 Afbeelding 3: -130% morph